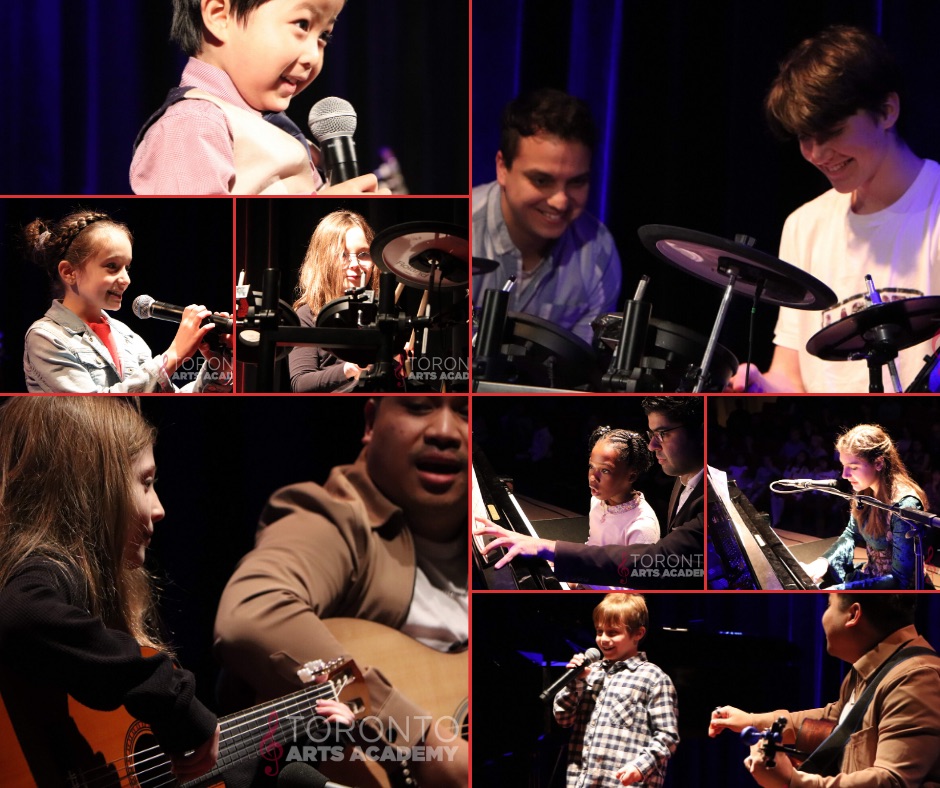 Our Toronto-based Music lessons are an excellent way to build confidence and sharpen your skills within our location and our online community for a successful future. Whether you are interested in piano, voice, guitar, drum lessons, your musical future is brightest here at Toronto Arts Academy!

We are Toronto's most awarded music academy with a highly regarded virtual platform for online lessons. Whether you're a beginner or advanced student, you will feel safe to explore your instrument through constructive and enjoyable experiences in our private lessons, group classes, performances, musical tests, and so much more. We will work together to choose from an array of programs: from learning your favourite songs, to preparing for music certifications.

Our students love their instructors! With over 30 music teachers between our two locations, we will match you with the best teacher for your choice of instrument (piano, voice, guitar or drums), music interests, and schedule. Our teaching faculty have studied at such famous music institutions such as Humber College, Berklee Colleges of Music, York University, University of Toronto, McGill University, Randolph Academy, and so many more! With so many amazing teachers to choose from, you can be assured that we will have the best teacher-student match for you!